Black Iron Rubber Co. is an integrated United States manufacturer since 2001 of compression molded rubber goods supplying an array of products to many commercial and industrial sectors including manufacturing, construction contractors, agricultural and military. BIRCO has in-house raw material processing, compounding, molding and fabrication capabilities to yield variable dimensional specifications for its clients.

Black Iron Rubber Company is a Woman Owned Small Business (WOSB). It is also a State of Minnesota certified Resource Recovery Facility. 99% of the raw materials used in production are derived from either post-industrial off/wide spec or post-consumer waste streams. We even process our mold flash into a reusable raw material to be utilized in production.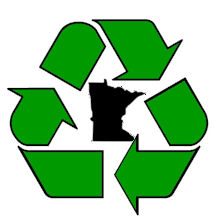 The 33,000 sq. ft. plant we now occupy was originally constructed as part of a State of Minnesota program with the objective to accept and recycle waste automotive and truck tires generated in the state. In the late 1980's Minnesota became the first state in the union to ban waste tires from landfills, so it was necessary to have acceptable permitted locations for the tires to be recycled and our facility was one of the first. Over the years other facilities in the state came online and our location stopped accepting whole tires but continued its research and development work along with manufacturing operations.