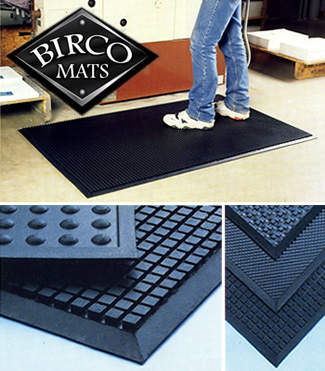 "BIRCO" Produces Long Lasting Rubber Anti-Fatigue Mats
Fatigue in the workplace is responsible for thousands of dollars in absenteeism and lost production efficiency. Case Studies have proven that quality workplace anti-fatigue flooring reduces those costs. BIRCO uses natural and synthetic rubber, the same kind used in the production of automotive tires, in its compounds. And, because we do our own compounding, we add odor mask to eliminate the "rubber" smell caused by the sulfur cure, leaving the final product with a light powder odor. These materials are more effective and last years longer than plastics or foams. If you want to replace mats every few years, keep shopping. You would be done shopping for workplace mats for at least ten years with BIRCO mats.
Typical Product Applications:
Work Stations
Check-out counters
Walk ways
"Drop-tool" insurance areas  (places where expensive tools are used, and the mats protect them if dropped).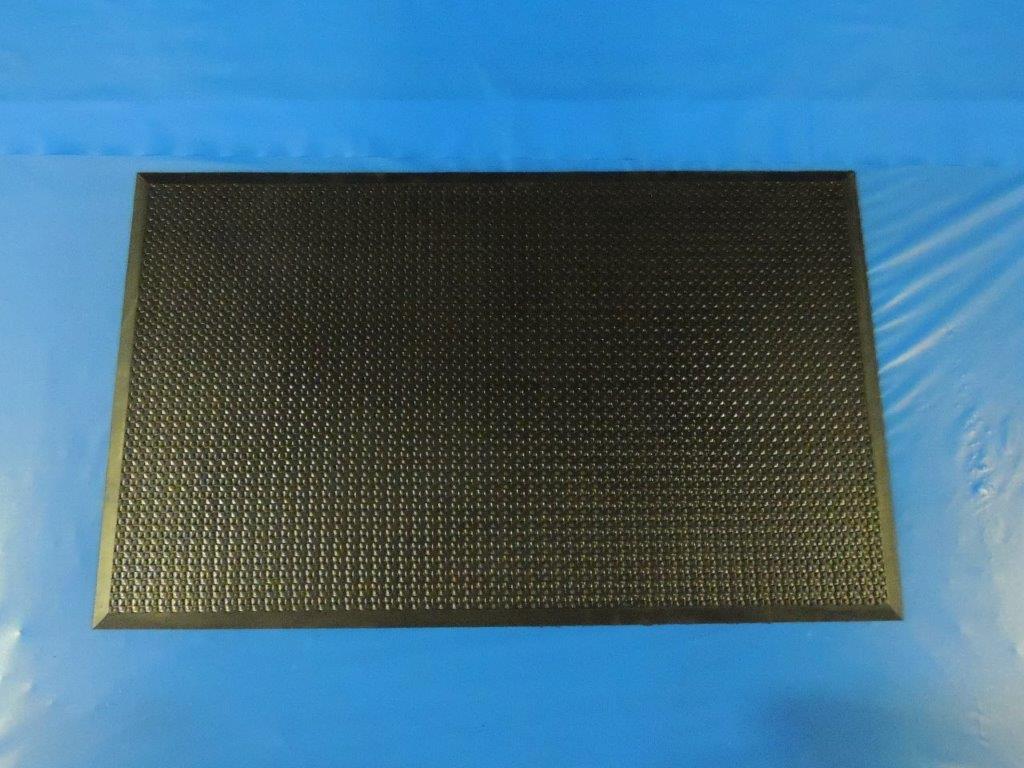 | | | |
| --- | --- | --- |
| Item # | Size | Price |
| AF235B | 1/2" x 2' x 3' | $18 each |
| AF355B | 1/2" x 3' x 5' | $45 each |
| | | |
| | | |
| | | |